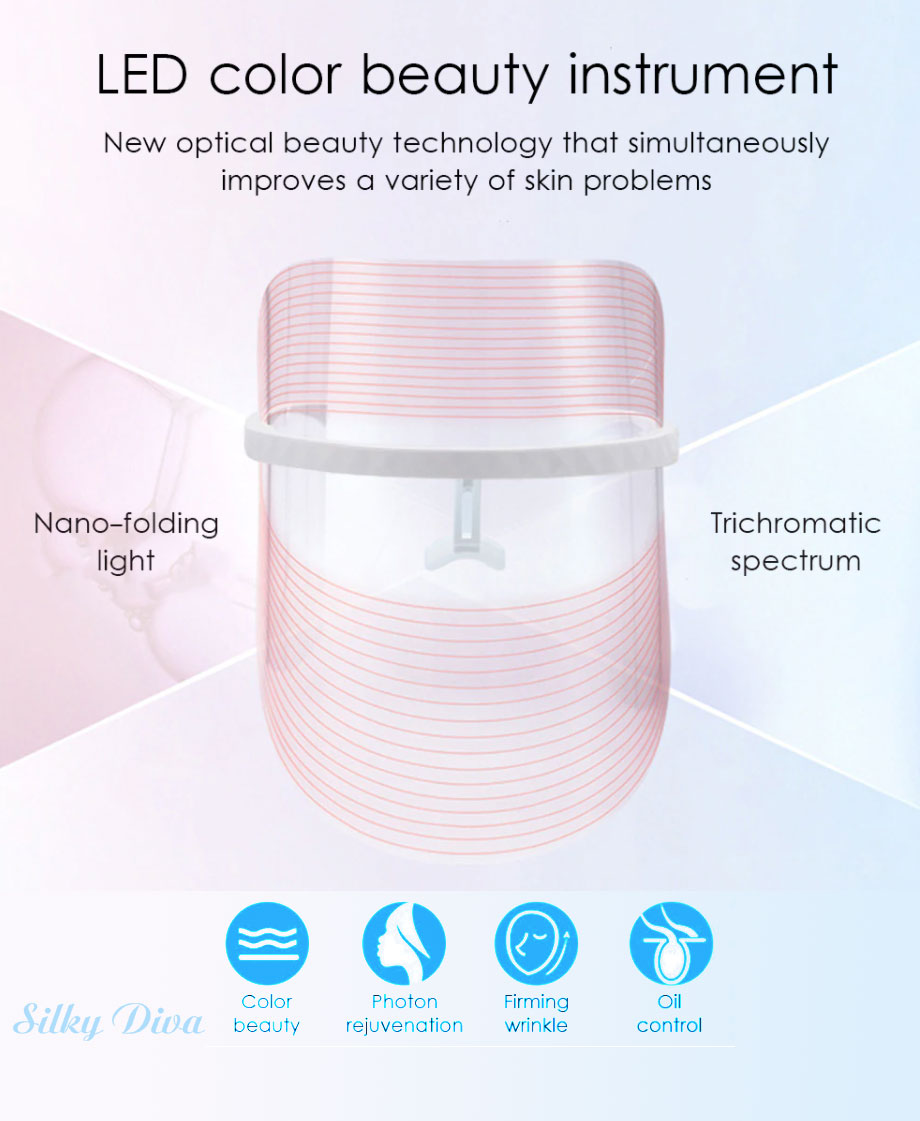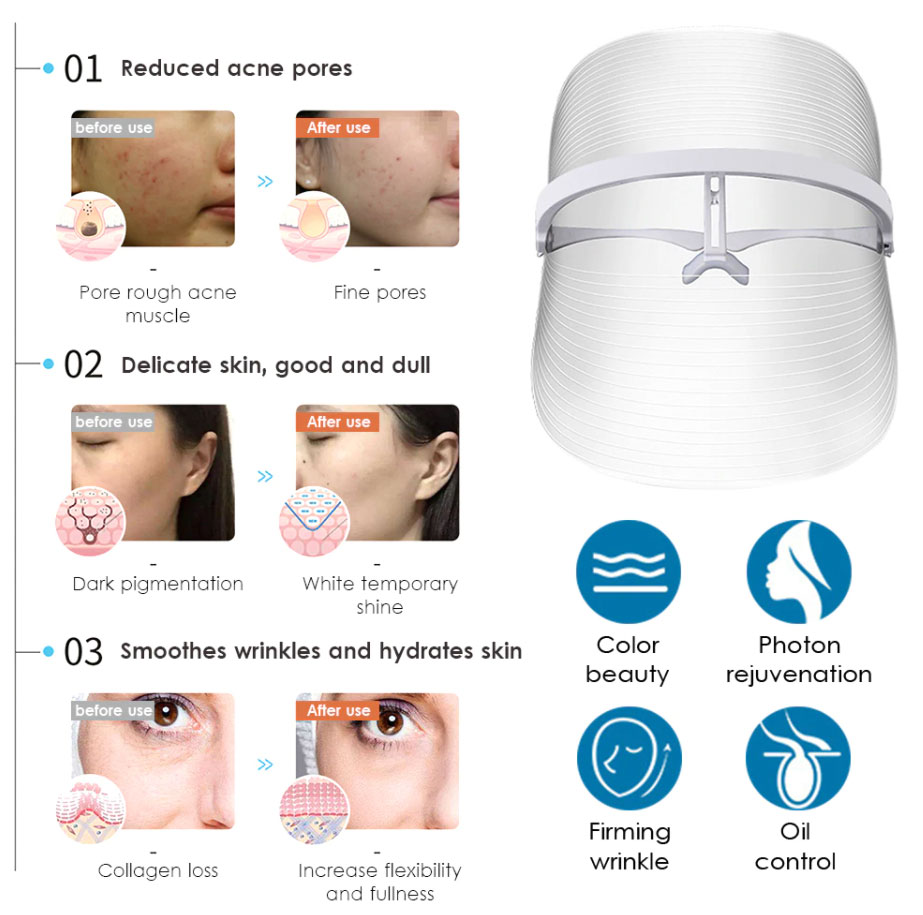 LED Light Therapy Face Mask Rejuvenation Wrinkle Acne Removal Facial Mask Electric SPA Beauty Instrument Care Tools 3 ColorsDescription:
Material: ABS+PC
Current: 350-450ma
Product size: 19.5*17*16.5cm
Product features: nutrient moisturizing, mild nourishment, 3 color light deep nourish, acne blemish rejuvenation
How to Use:
Tips: Everyday use, 15mins/time. Recommend use with mask/essence.
1. Clean your face.
2. Apply a mask.
3. Wear the LED mask, and plug in.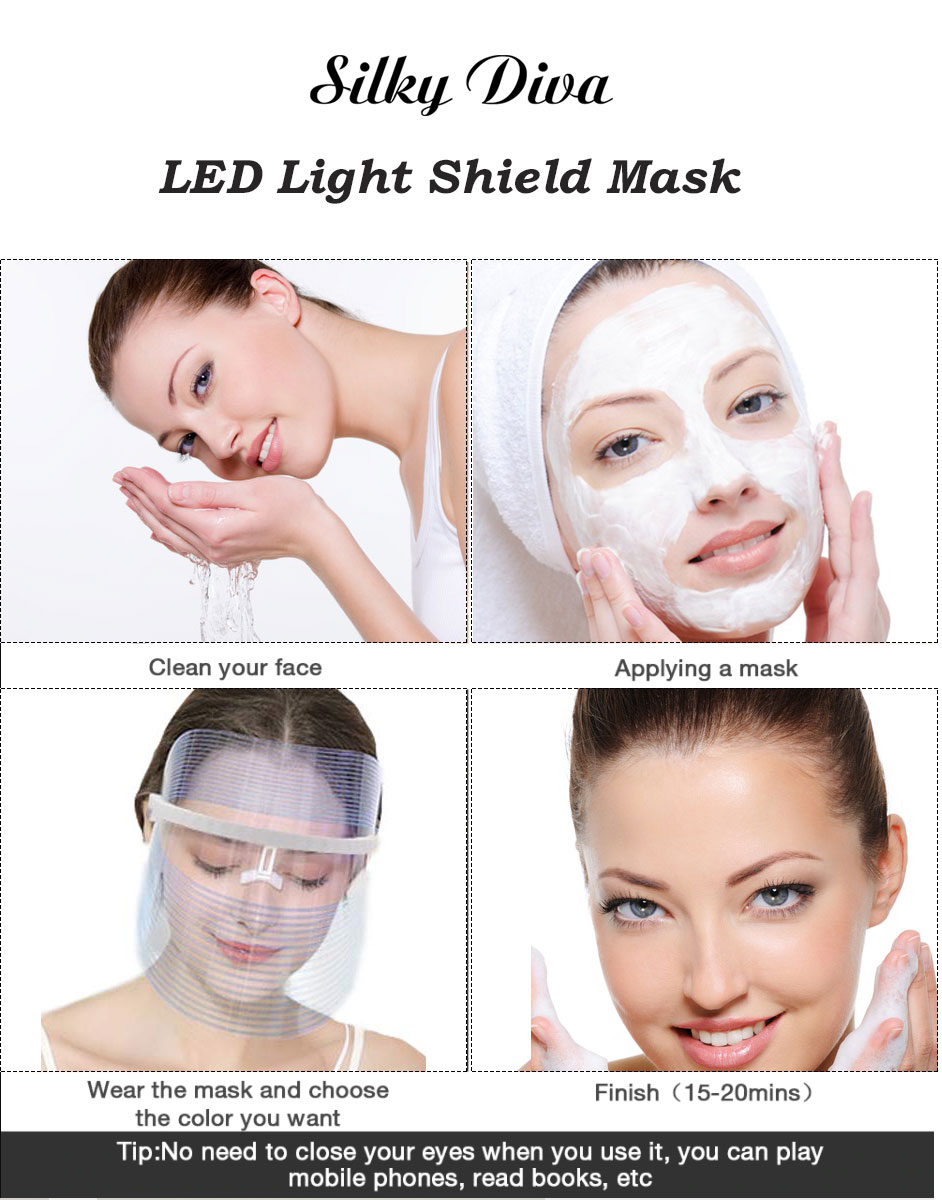 Functions:
Blue light (445-450nm) Treats Acne & firms skin
1. Smooth skin, rejuvenates sensitive skin.
2. Increase skin elasticity, firming your skin.
3. For tender, dark, uneven color, wrinkles, rough pores, dry, dull and loose facial skin.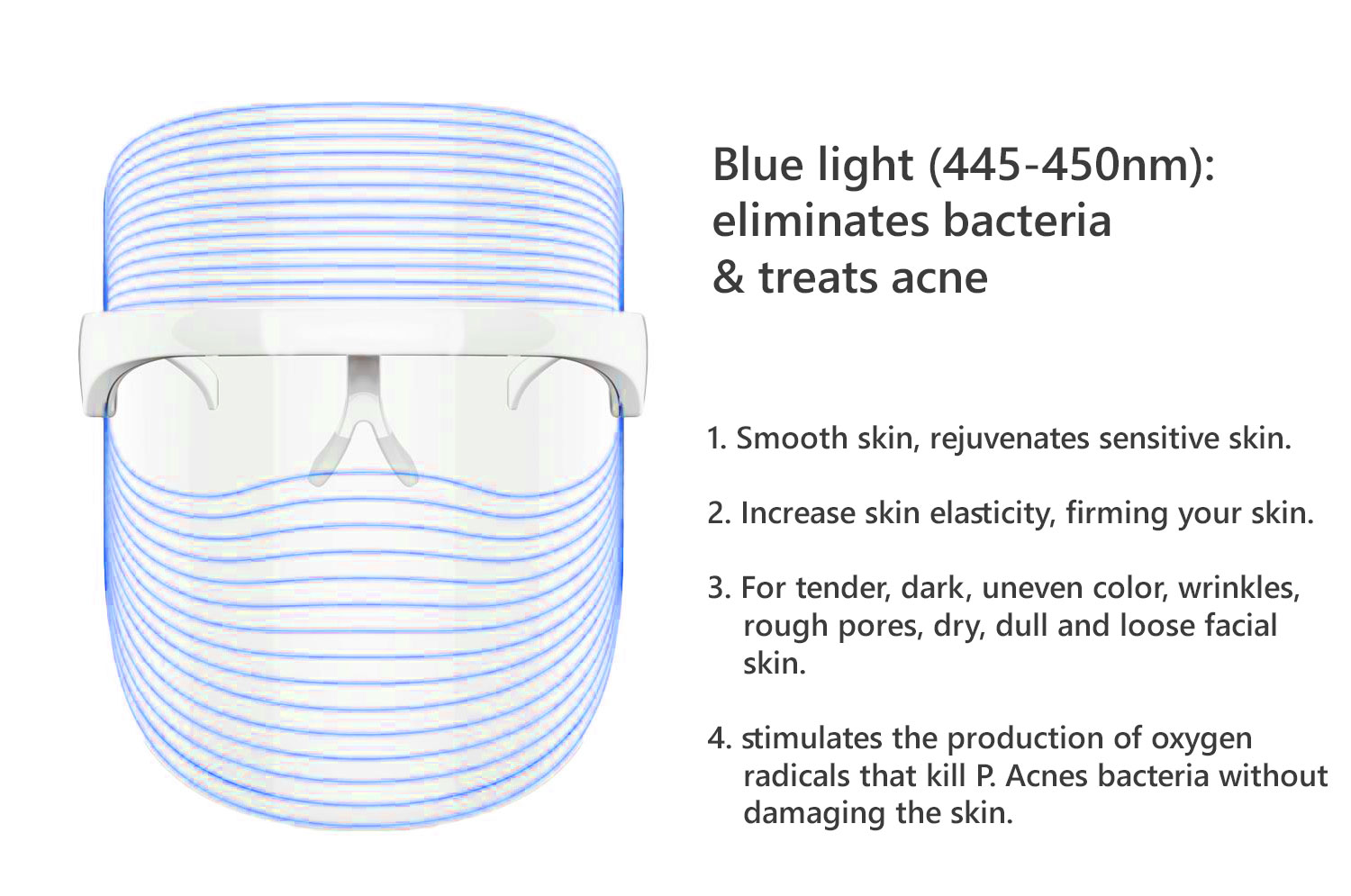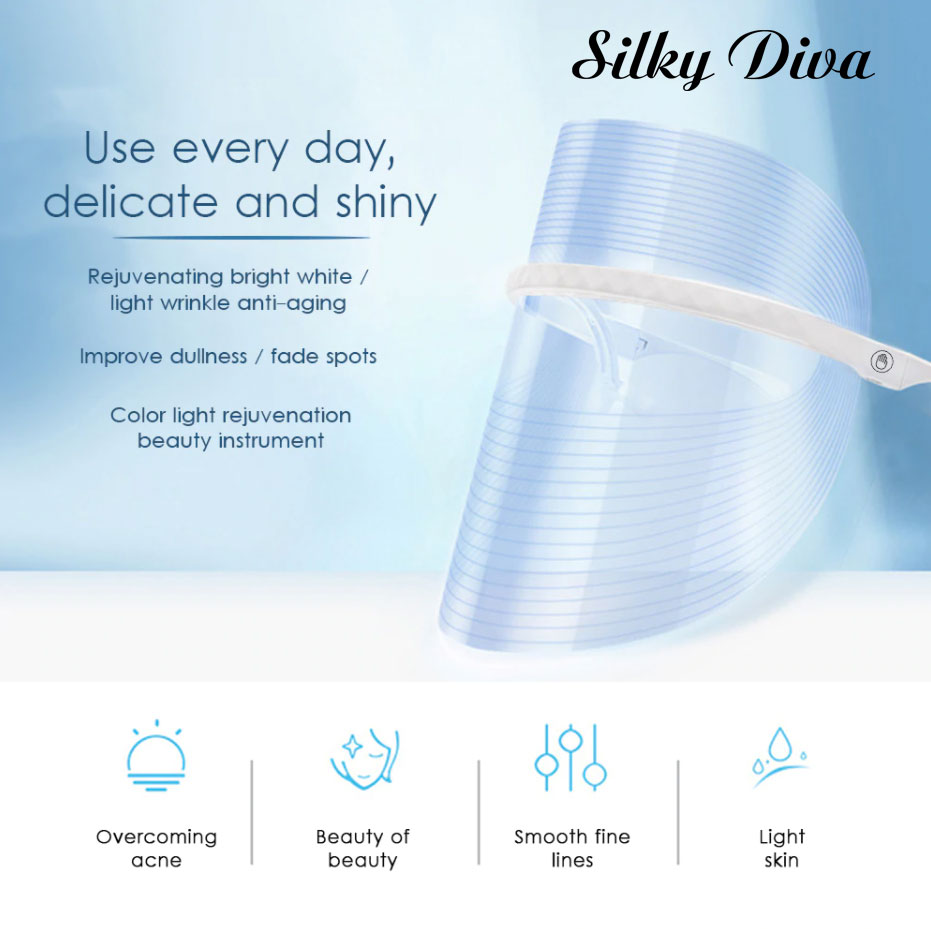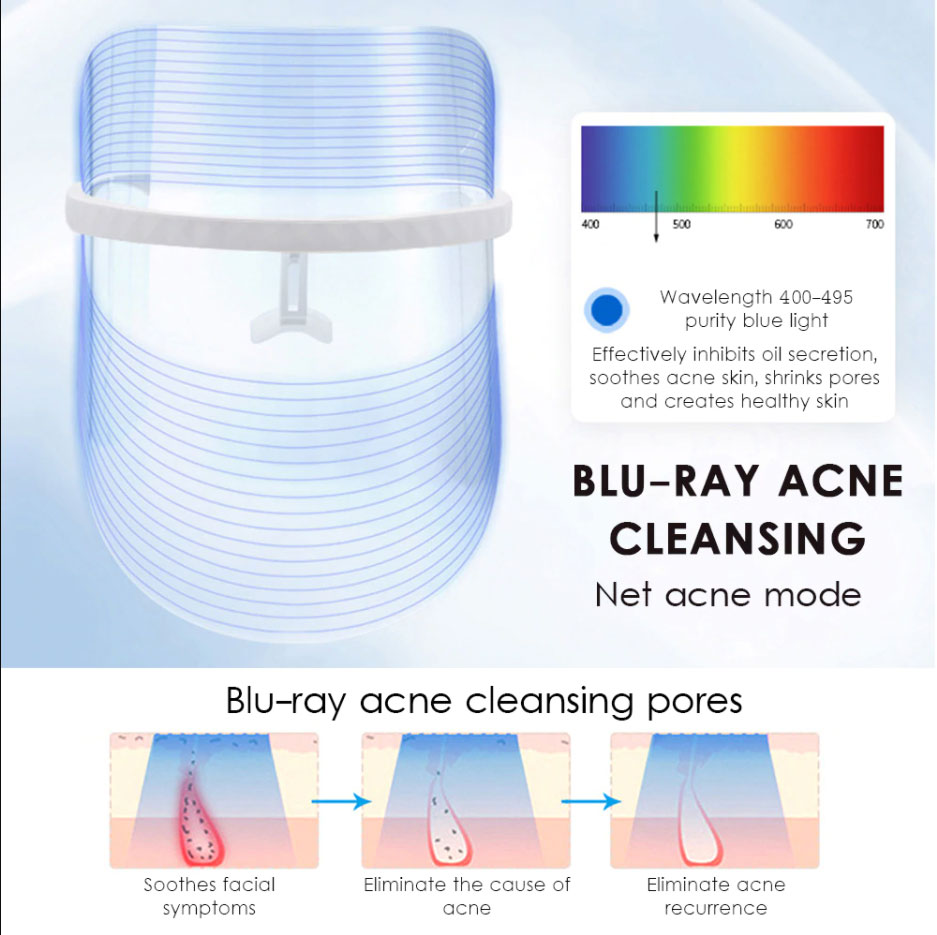 Orange (600-610nm): Smooth and smooth skin, reducing wrinkles.
1. Through the skin 3-5mm, strengthen your muscles and immune system.
2. Restores the balance of sensitive skin.
3. Increase skin elasticity, tighten skin.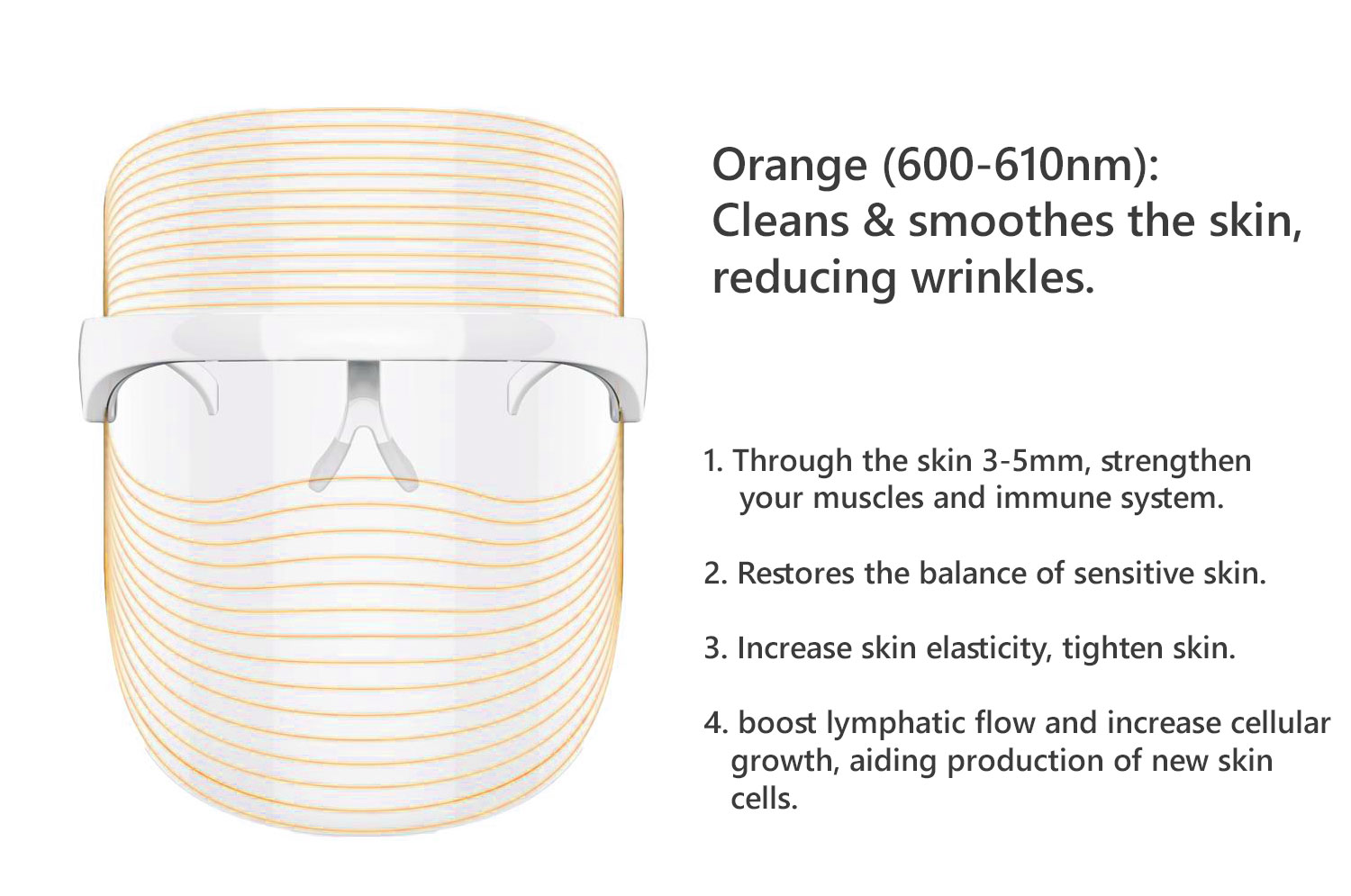 Red light (640-650nm): whitening spots, make the skin whiter.
1. Whitening your skin and reduce fine lines.
2. Shrinking your pores and smooth your skin.
3. Improve problem skin and repairs blemished skin.
4. Lock Water and Supply Water to Skin, reduces skin sensitivity.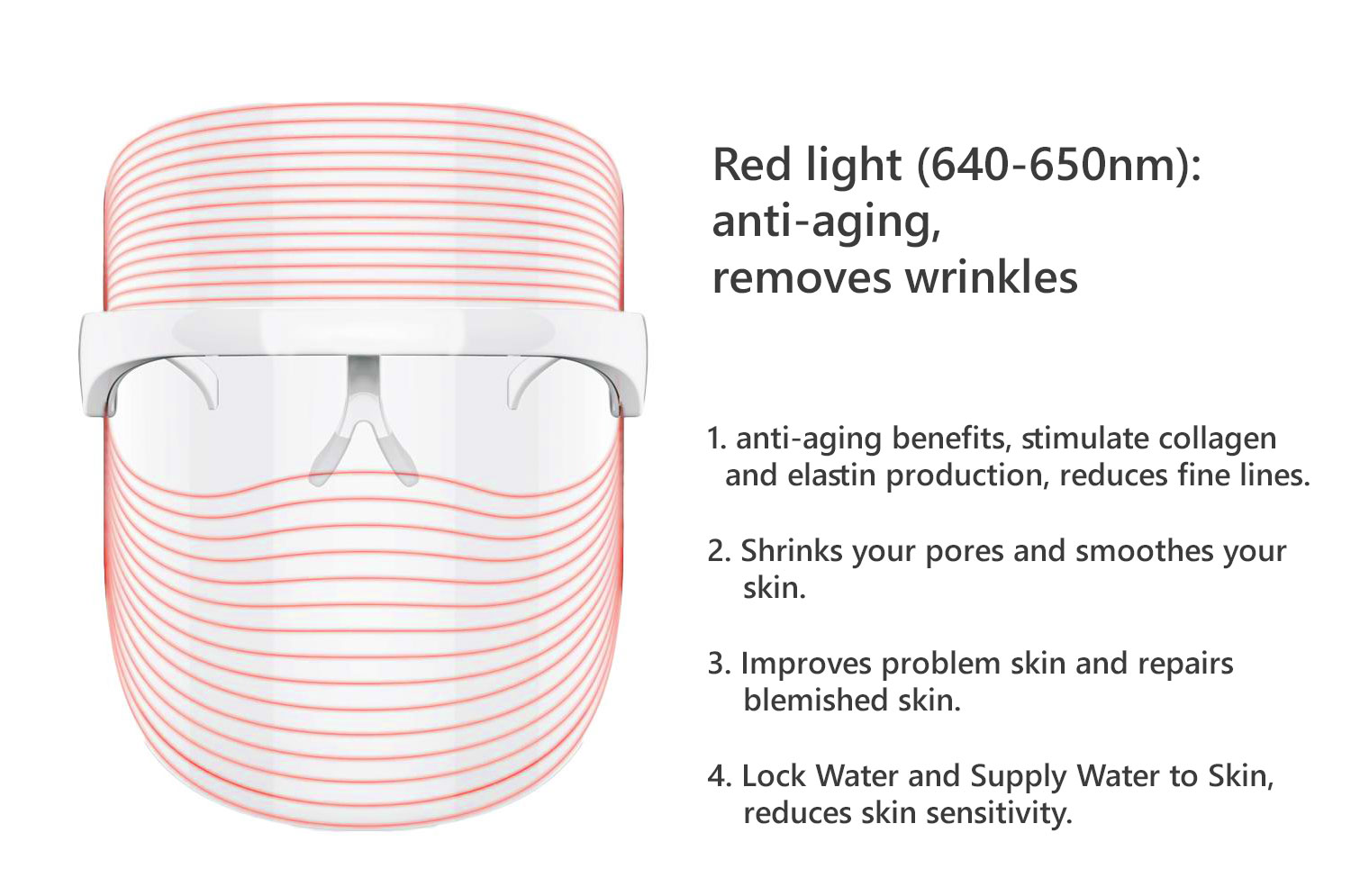 Touch switch:
This product can be started when the power is turned on. It is not necessary to remove the cover, and the mode can be changed by touching the touch.
Features:Nano-folding light technology:
It is not the direct illumination of the lamp bead. It adopts nano-folding light technology, which is gentle and does not hurt the eye, and does not affect the external line of sight. It is more convenient and more effective.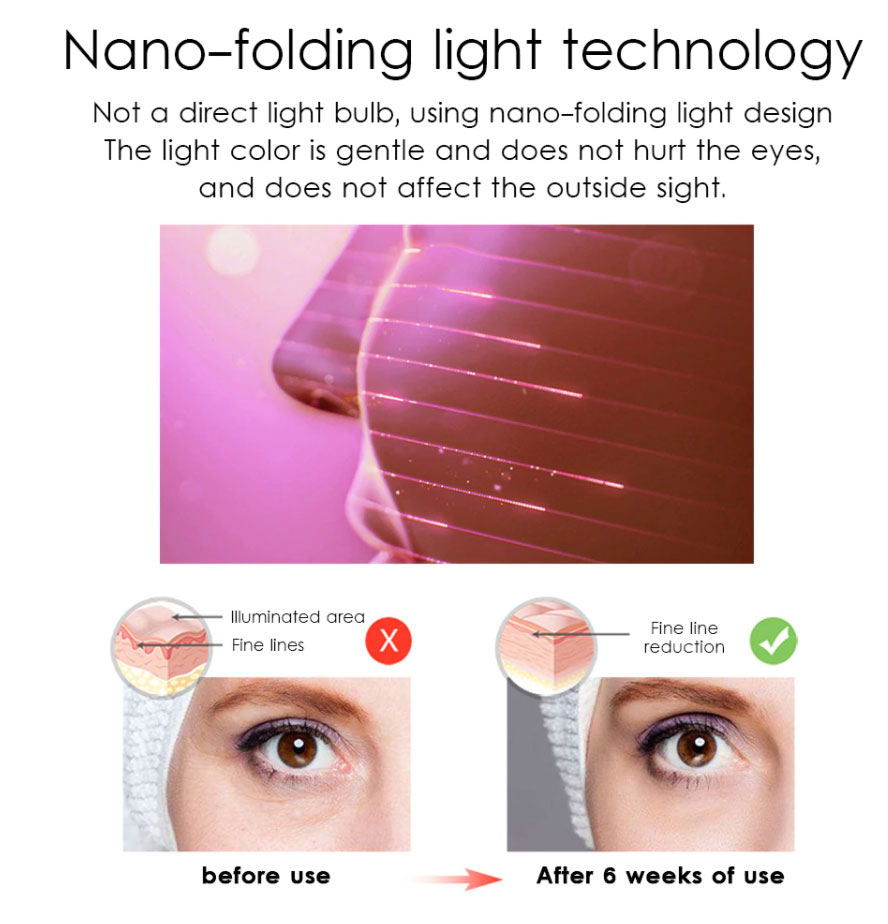 A variety of adapters to meet your needs anytime, anywhere, can be powered directly from your phone, or you can use a computer or mobile power supply.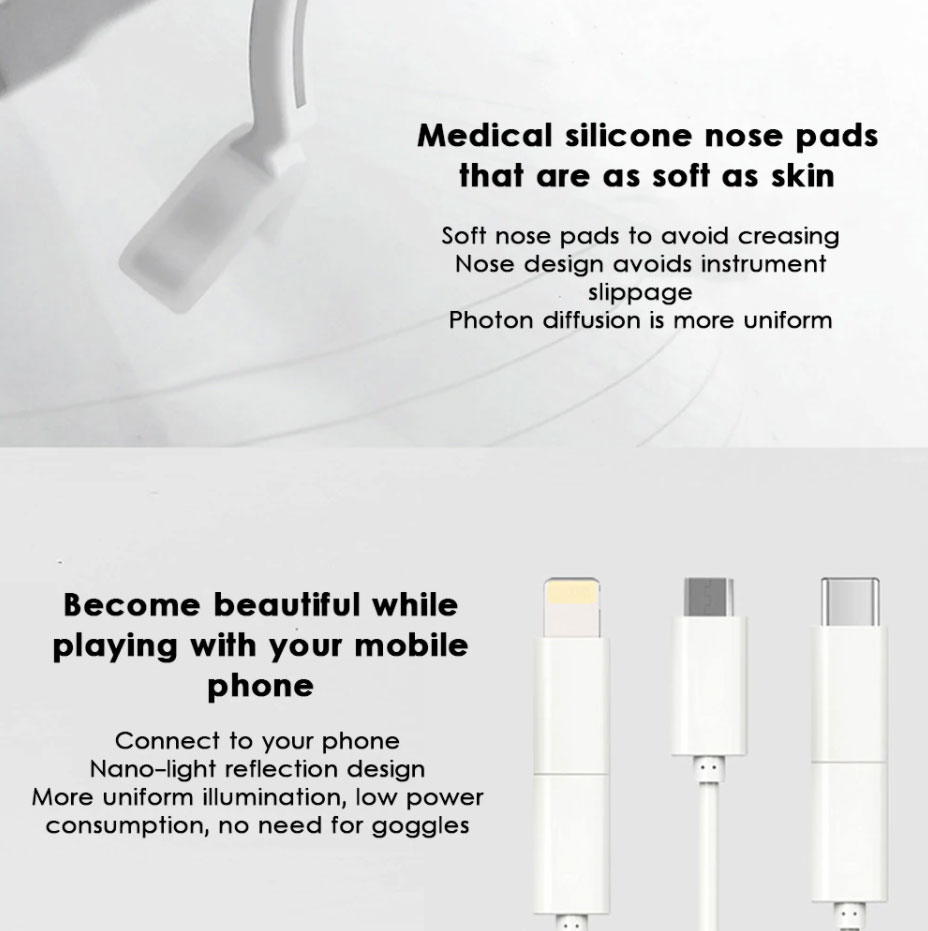 Whitening skin, shrink pores, hyperplasia of collagen, increase skin luster and elasticity, anti-aging, firming skin, improve dark circles, bags under the eyes, fine lines, fade dark spots and dry spots, promote wound healing, improve oil pox skin, inhibit acne removing acne, wound bacteria, improve allergic skin, dispelling red blood, accelerate the absorption of skincare products, improve the quality of sleep.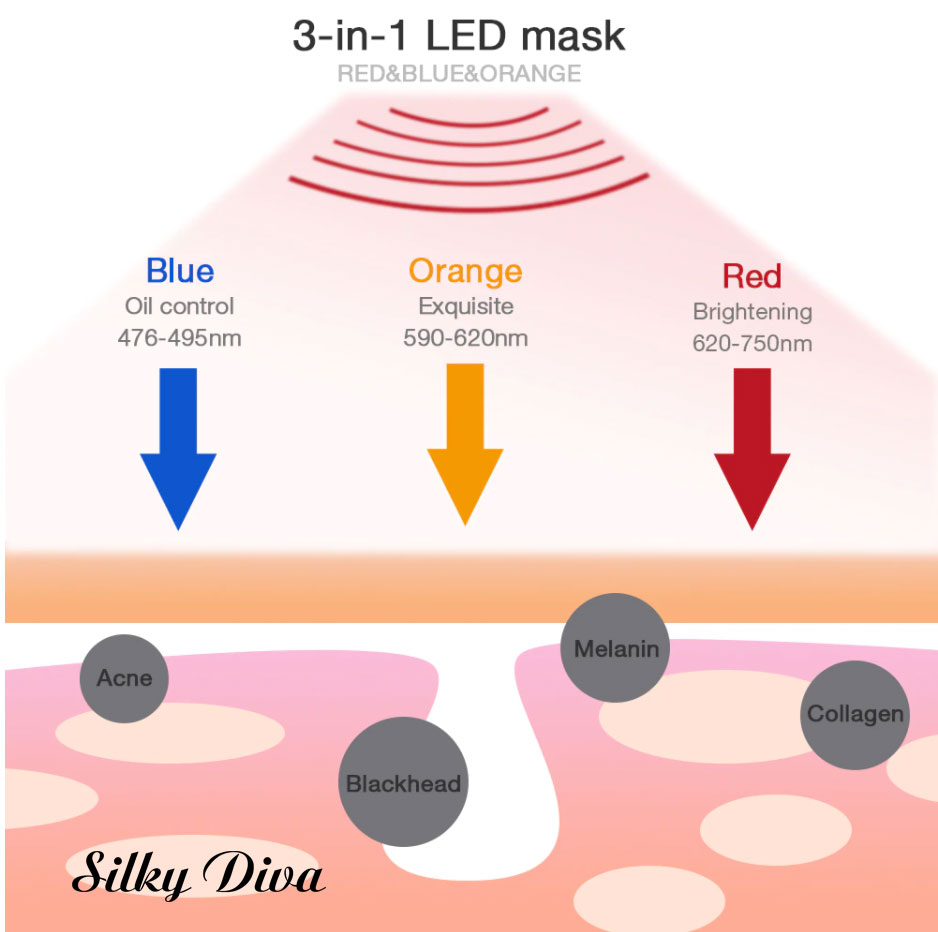 Activated the collagen:
Promote skin collagen growth, make the skin more translucent and whitening.
Tighten Pores:
Tighten pores, making the skin firmer, improve skin brightness, more smooth and elastic
Accelerate Detoxification:
Effectively accelerate skin metabolism rate, promote the excretion of toxins of skin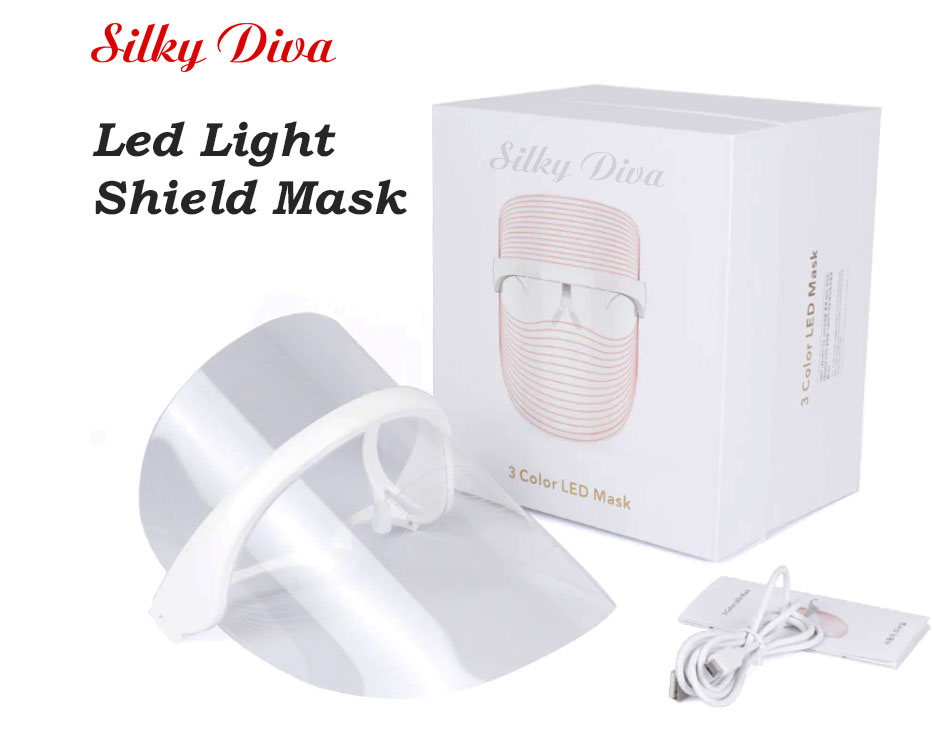 Name: LED Light Therapy Mask Mask Rejuvenation ApparatusColor: whiteCharging method: connect to mobile phone or IPADPower input: 5V-1AShade material: PVCShell: ABS materialLamp shape: LEDSize: 20.7 * 12 * 22.7CM