Description
Silky Diva Brite Smile – is the ultimate teeth whitening kit that comes with everything you need to help remove stains and get your teeth glistening white again! This fast-acting formula gives you a whiter smile in just 7 days.
Effective Stains Removal – Silky Diva Brite Smile is of premium quality and superior to whitening strips, pens, and toothpaste. Use for just ten minutes per day to see effective removal of stains caused by tea, coffee, wine, cigarettes, and more. Comfortable to use– the universal shape of the mouth tray is comfortable to wear and suitable for sensitive teeth too. The teeth whitening gel is produced fresh for ultimate effectiveness in the stain removal process.
Included in your kit– included in the Silky Diva Brite Smile are 3 teeth whitening gel syringes, each pre-filled with 3ml of teeth whitening gel, universal fit teeth whitening trays and a cold light lamp LED accelerator light. Our teeth whitener is easy to assemble and use and easy to clean too.
Advanced Features – this teeth whitener has been designed with a powerful LED accelerator light which speeds up the whitening process.
Mold the trays to fit your teeth before you start using the Silky Diva Brite Smile
1. Submerge mouth trays in hot water of 80 degrees for 10 seconds.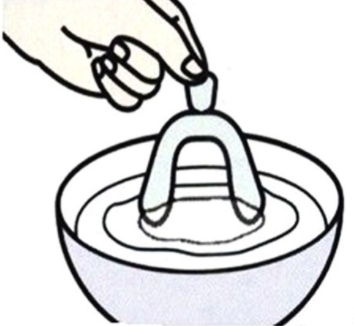 2. Place tray on your teeth and press with your fingers to form an impression of your teeth. repeat for the bottom teeth as well, so that you have two trays that fit your upper and lower teeth perfectly.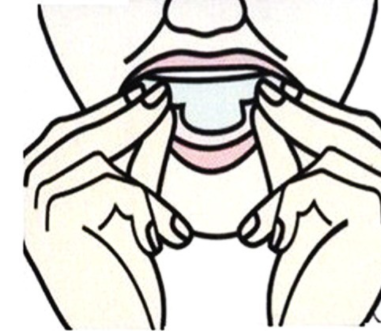 3. Trim the formed trays, cutting out the handle.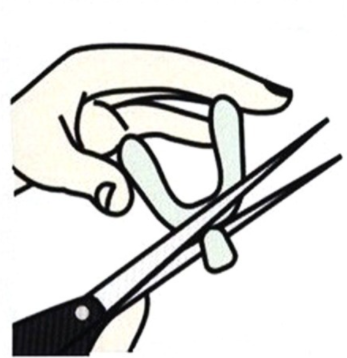 4. always wash and clean the trays well after each use, then dry and store for the next use.
Instructions for using the Silky Diva Brite Smile:
1. Brush your teeth normally.
2. Open the gel bottle
3. Squeeze a small gel strip on the inside of the upper and lower parts of the tray. As long as it is mixed and applied, it is not very strict (0.25 to 0.4ml for each tray anymore is just wasted).
4. Put the trays on your teeth.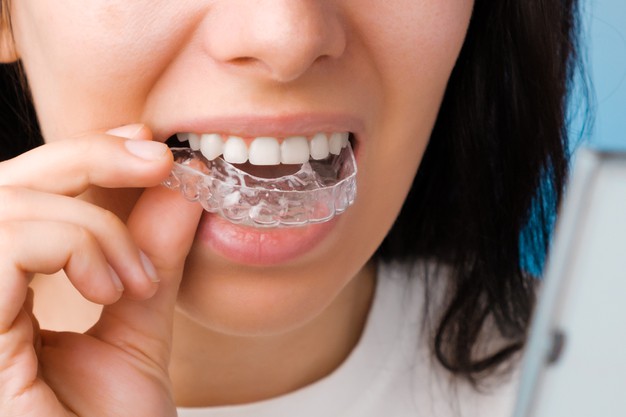 5. Align the bright white Led Lamp with the tray
6. Wrap your lips around the outer edge of the lamp to secure in place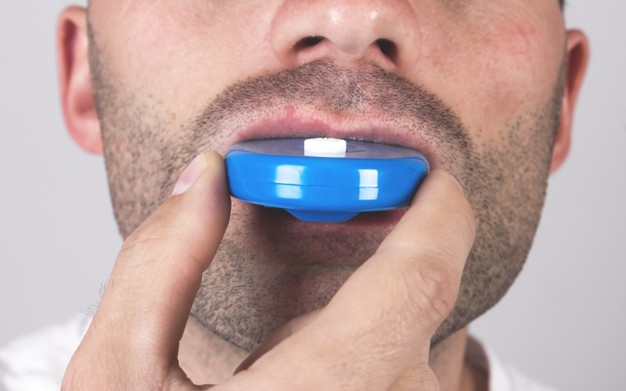 7. Turn on the switch on the bright white led lamp transmitter
8. Turn off the led lamp after 10 minutes, marking the completion of the cycle.
9. Brush and rinse your mouth thoroughly after whitening. Use for 10 to 15 minutes daily for 10 days or when you feel you need to.
Smile with confidence with a whiter, brighter smile
Great for smokers and wine and coffee lovers
Important Note: For the first time, you need to take out the battery on the Led Lamp transmitter and take out the anti-backing paper under the two batteries for normal use.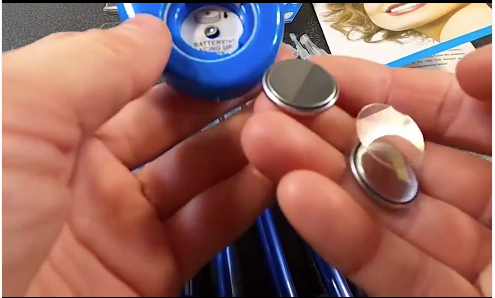 Led lamp is an innovative system that uses light technology to quickly bleach your teeth. Light processing is the latest in dental bleaching technology. The system is designed to be extremely easy to use at home with advanced light technology. A specially formulated gel that quickly eliminates surfaces and deep stains. The amazing thing about this product is the ability to remove spots such as coffee, tea, smoking, red wine, juice, cola, and aging stains.
Technology
The principle of cold light whitening is to transmit high-intensity blue light with a wavelength between 480-520 nanometers through more than 12,000 optical fibers with a total length of more than one inch, and then through two optical lenses treated with more than 30 coatings.
One kit includes:
3 × 3 ML Teeth whitening gel2× Mouth tray with a flexible nature to fit your teeth shape perfectly, custom boil and bite trays1 × luxury LED blue light that helps speed up the whitening process, same light used at professional whitening centers
Q&A
Is Silky Diva Brite Smile Safe?
Yes, it is safe. In order to let our customers have the best results, Silky Diva Brite Smile also comes with an advanced integrated technology LED light to expedite teeth whitening treatments.
How does the Brite Smile Work?
It is all about the formula and the active bleaching agent. The powerful LED lamp acts as a catalyst to speed up the treatment. The active agent removessuperficial stains and deeper discoloration by altering their chemical structure.
Can I use the kit more than once daily?
Yes, you can use it up to 2 or 3 times maximum per day for faster results. For enhanced whitening, use a tooth whitening device for 30 minutes, once a day for 5 days.
How many shades of lightning can I achieve?
Depending on the state of stains and color of your teeth when you started. It is possible to get up to 8 shades lighter within 10 days. results may vary for individual users.
How should I store the whitening Gel?
Keep the Gel in a cool dark place. You can also keep them in the fridge if needed.
How can I maintain my teeth?
Basically, you can use the Silky Diva Brite Smile regularly or as needed to keep your teeth white and healthy. After achieving the results you want, use it once a week, or whenever you need it.
Packing size: 19.2 * 22.4 * 4cm
Net content: gel 3ml * 3 sticks
Weight: 160g